About Jennie Joseph
Let's Stop Re-traumatizing the Traumatized! 
Providing Perinatal Safety The JJ WayⓇ
A key aspect of trauma-informed service provision is to create environments where recipients of services do not experience further traumatization or re-traumatization. Re-traumatization may occur in situations that reflect previous experiences of powerlessness and loss of control. Trauma-informed programs are also guided by the four 'R's. In this one hour presentation, Jennie Joseph will illustrate how The JJ Way® IS a trauma informed practice for midwifery, showing direct maternity practices for how it REALIZES the widespread impact of trauma and understands potential paths for recovery, RECOGNIZES the signs and symptoms of trauma in clients, families, staff, and others involved with the system, RESPONDS by fully integrating knowledge about trauma into policies and procedures, and practices, and seeks to actively RESIST RE-TRAUMATIZATION  
About Jennie Joseph, CPM, Founder, Executive Director, Commonsense Childbirth, Inc.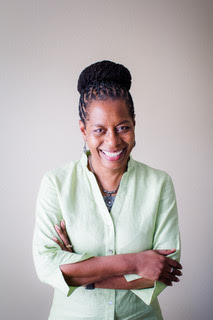 Jennie Joseph, a British-trained midwife and women's health advocate, moved to the United States in 1989 and began a journey which has culminated in the formation of an innovative and evidence-based maternal child health care system, The JJWay®. She is the Executive Director of her own non-profit corporation Commonsense Childbirth Inc. which operates two health centers in Orlando, Florida – a freestanding birth center and a safety-net clinic. Due to the poor birth outcomes experienced by low income, uninsured and women of color she has established her clinics specifically to address their needs and address disparities. Her 'Easy Access' Prenatal Care Clinics offer quality maternity healthcare for all, in English, Spanish, Portuguese and Haitian Creole, regardless of their choice of delivery site or ability to pay, and have successfully reduced perinatal disparities. The Birth Place birthing center offers natural birth and water birth options for an out-of-hospital birth experience. Jennie's school, Commonsense Childbirth School of Midwifery, trains and certifies midwives, doulas and perinatal paraprofessionals, emphasizing culturally competent and community focused care.
Complete and Continue