About Mickey Sperlich
Perinatal Trauma Informed Practices for Women who have Experienced Trauma: 
How Listening to Women Can Help Us Create Effective Interventions for Those in Need 
One out of every five women has a history of childhood maltreatment. Many survivors of such maltreatment go on to become mothers. Many survivors are quite resilient to the trauma and adversity they have experienced, but some women develop mental health challenges like depression and posttraumatic stress. Several studies have outlined the effects of these challenges on the lives of 'survivor moms' and their children, and demonstrate that there are a number of possible serious adverse outcomes that include risk for intergenerational transmission of abuse and psychiatric vulnerability. Increasing our understanding of the lived experiences of survivor moms can help us to design systems of care and interventions that are sensitive and responsive to their identified needs and desires for care. In this session we will explore excerpts of narrative accounts of the lived experiences of survivor moms as reported in the literature historically and presently, and stories of caring for survivors as experienced by the presenter.  
About Mickey Sperlich, PhD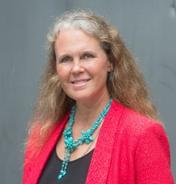 Mickey Sperlich, PhD is an assistant professor at the University at Buffalo School of Social Work, as well as an experienced midwife and researcher who studies the effects of trauma and mental health challenges on women's childbearing, postpartum experiences and early parenting outcomes. Her book Survivor Moms: Women's Stories of Birthing, Mothering and Healing after Sexual Abuse, which was awarded "Book of the Year" by the America College of Nurse Midwives in 2008. Sperlich is co-creator of a psychosocial intervention for pregnant survivors of abuse; the Survivor Moms' Companion, and is dedicated to developing and evaluating trauma-specific approaches to promote healthy parenting and interrupt cycles of violence and psychiatric vulnerability.  
Complete and Continue